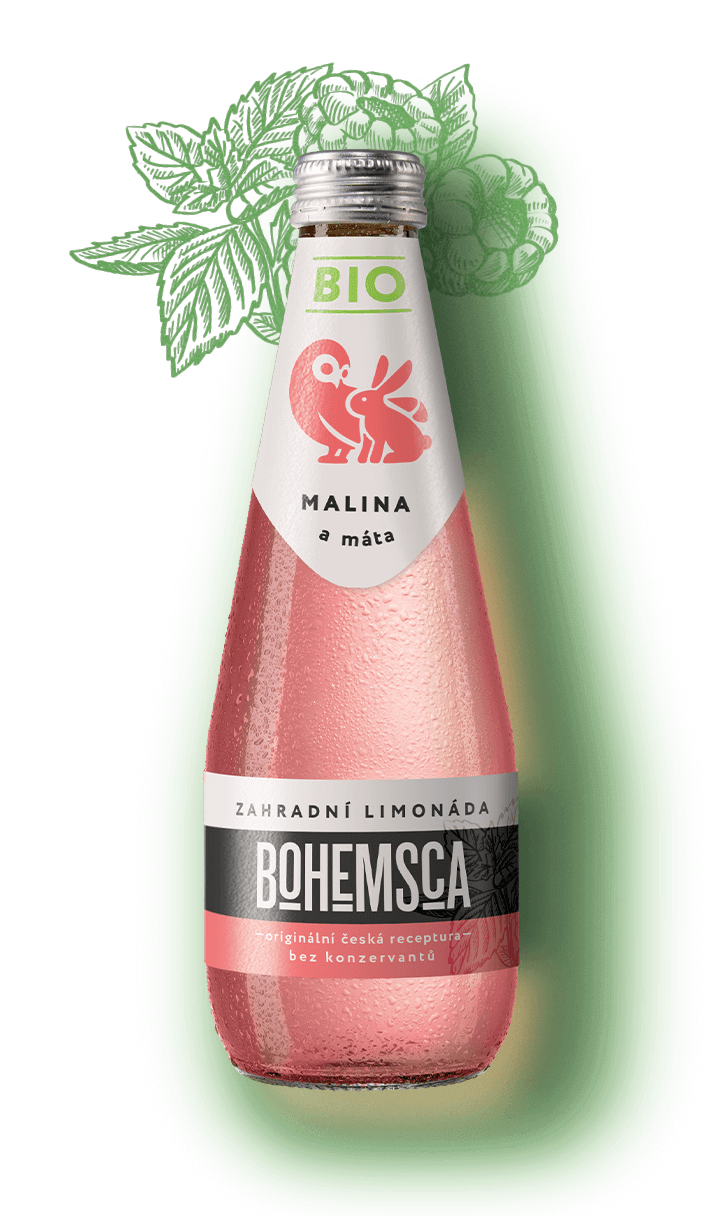 ORGANIC Garden lemonade RASPBERRY & MINT 330 ml (glass)
Our top raspberry lemonade is made from concentrated organic raspberry juice and organic mint extract, lightly sweetened with organic cane sugar and a fine portion of bubbles. It does not contain any artificial aromas, preservatives, or artificial sweeteners. A great choice for kids and adults alike!
Ingredients:
Water, organic cane sugar, carbon dioxide, organic raspberry concentrate, colouring: organic carrot, apple and blackcurrant concentrate, acidity regulator: citric acid, natural raspberry aroma, organic lemon concentrate, organic citrus fiber, organic mint extract, mint oil.
Nutrition Facts:
Calories (kJ/100 ml): 108 kJ / 25 kcal
Carbohydrate (g/100 ml): 6,0 g
Sugar (g/100 ml): 6,0 g
Packaging:
When you have finished enjoying your BOHEMSCA soft drink, please throw away the empty bottle in the proper waste bin. Did you know that glass is infinitely recyclable?
But maybe you have a little girl in your area that makes homemade juices or even a real homemade eggnog. Then she will be happy for a glass container with a screw cap.
Cocktails:
Highball BERRY – Refreshing HIGHBALL with a hint of summer and a taste of raspberries
Ingredients:
40 ml vodka
100 ml BOHEMSCA ORGANIC Garden lemonade RASPBERRY & MINT
Our tip is to add 20 ml of honey water for a more pronounced taste
Method:
Mix, add large ice cubes and garnish with fresh or dried raspberries.
GIN ZESTY LEMON with RASPBERRY – a slightly different gin classic with a refreshing taste of raspberry and bitter lemon
Ingredients:
40ml Beefeater Zesty Lemon
100 ml BOHEMSCA ORGANIC Garden lemonade RASPBERRY & MINT
Method:
Mix ice, gin and tonic and garnish with fruit, strawberry, raspberry or a slice of lemon or lime.
Buy
Recipe