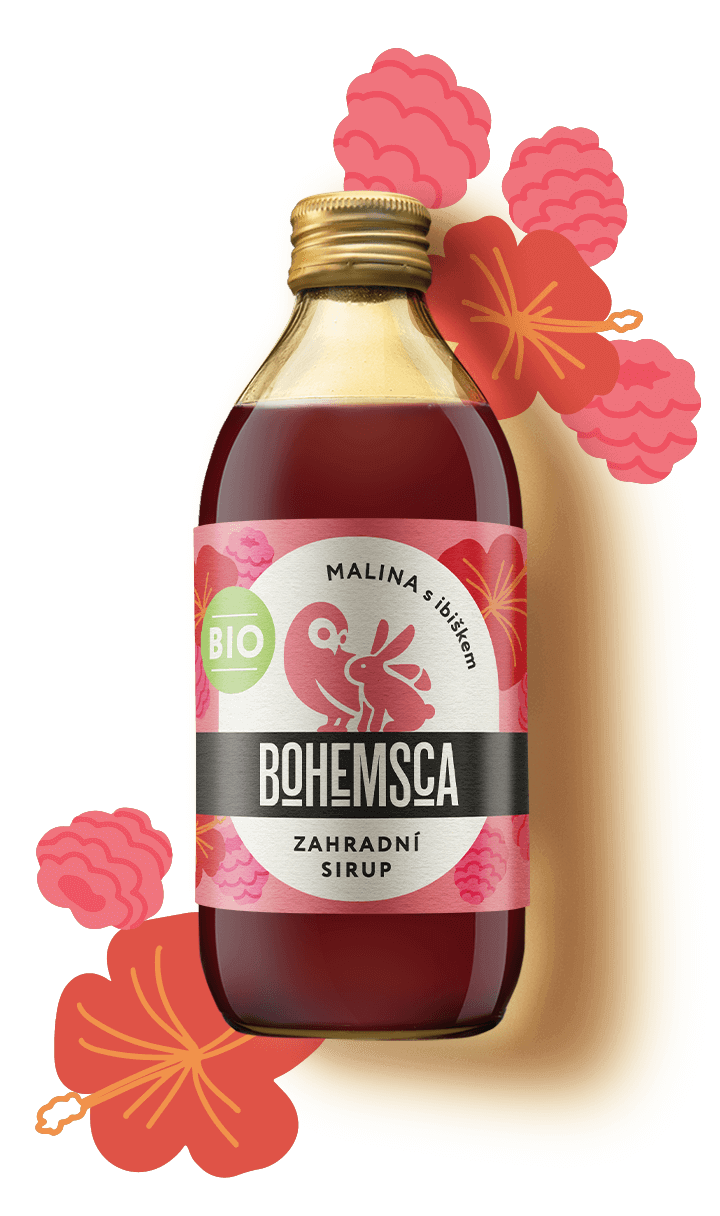 ORGANIC Garden fruit syrup RASPBERY with hibiscus 330 ml (glass)
Delicious fruit syrup with organic cane sugar from organic raspberries and organic hibiscus. Without preservatives, dyes, flavours and artificial sweeteners. Recommended dilution 1:10. Sweeten your life!
Ingredients:
Organic cane sugar, water, organic raspberries 12%, organic dried hibiscus flower 1.2%, organic lemon juice from concentrate 0.5%.
Nutrition Facts:
Calories (kJ/100 ml): 1074 kJ / 253 kcal
Carbohydrate (g/100 ml): 63 g
Sugar (g/100 ml): 63 g
Packaging:
When you have finished enjoying your BOHEMSCA drink, please throw away the empty bottle in the proper waste bin. Did you know that glass is infinitely recyclable?
But maybe you have a little girl in your area that makes homemade juices or even a real homemade eggnog. Then she will be happy for a glass container with a screw cap.
Buy
Recipe